Multicraft End User Documentation
This guide is meant to give a quick overview of the most important functionality for new Multicraft users. Advanced feature documentation and technical information can be found on the official Multicraft website.
When first accessing the panel you will be presented with this screen: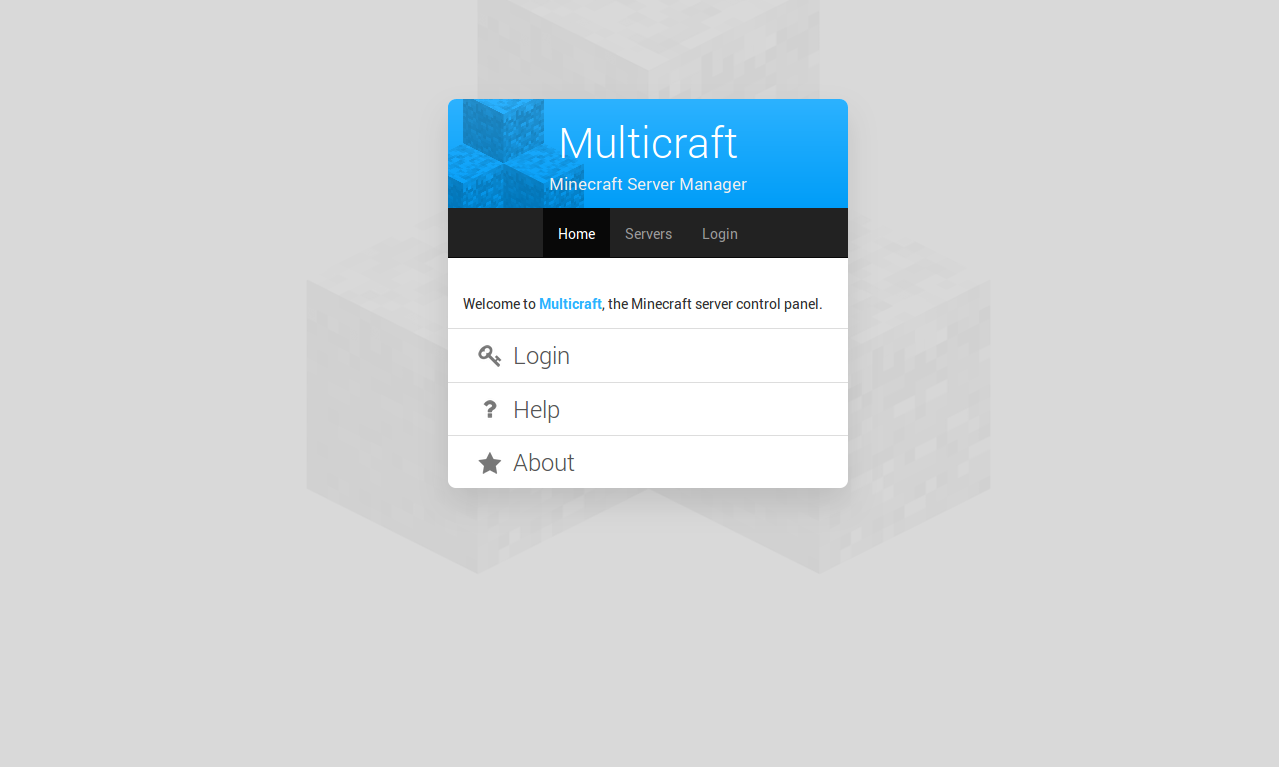 Depending on your hosting provider this might look different. Some providers offer a public server list, this list can be accessed by clicking on "Servers".
To login click on "Login" then enter the access credentials that have been supplied to you by your hosting provider.